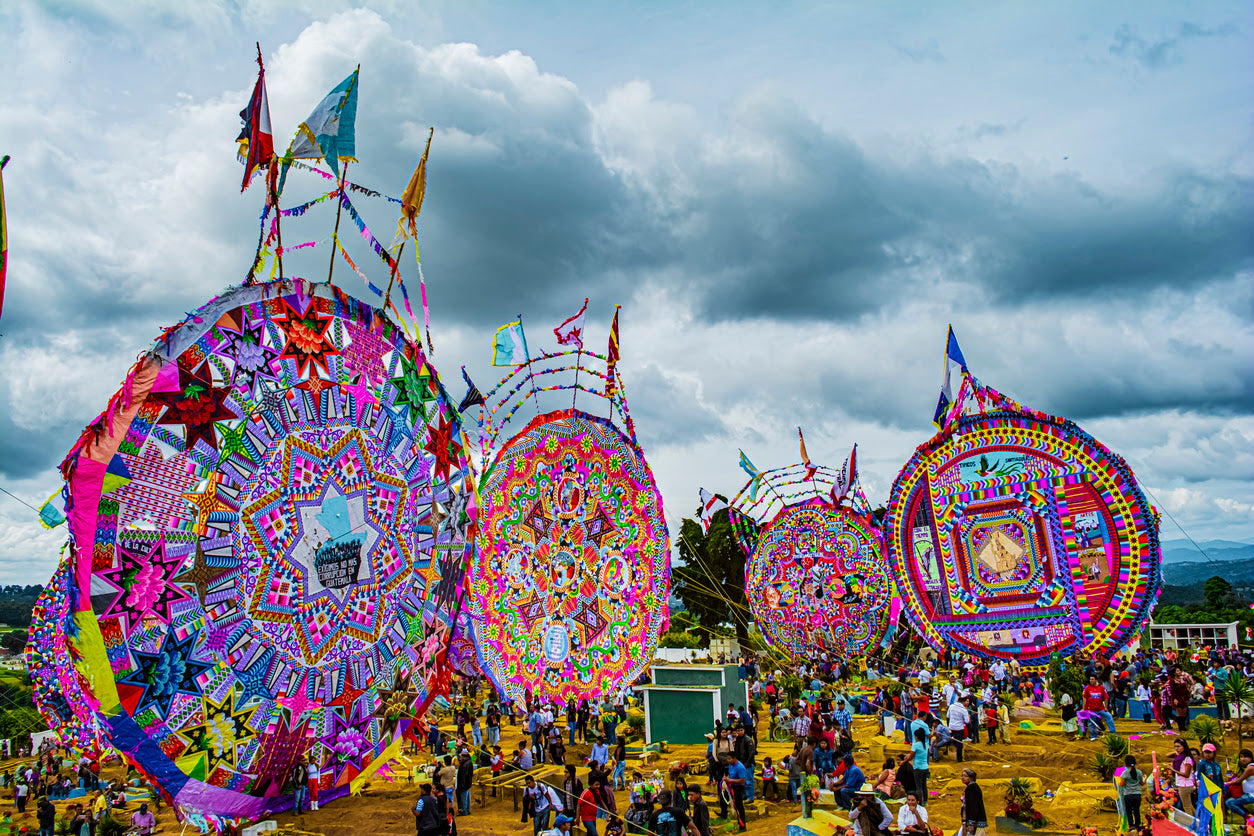 As the Northern Hemisphere moves into fall, the Southern Hemisphere joyfully dances its way into festival season. And if you head there, you might get to drink some of the best kava you've ever had.
In the South Pacific, September and October set the stage for a blend of culture, celebration and natural beauty that you just have to see at least once in your life. Check out these upcoming festivals, then make your plans for next year (or next week)!
Samoa: Teuila Festival 
The Teuila Festival is an homage to Samoan identity. It's a spectacle of traditional dance, fire knife performances and sports competitions. This event resonates with the rhythms of the island's culture, offering a glimpse into the heart of Samoa's rich heritage. 
Papua New Guinea: Goroka Show 
The popular Goroka Show brings the nation's diverse tribal cultures to the forefront at this "sing-sing." Hundreds of tribes will gather for colorful displays of traditional dress, intricate dances and good food on and around Papua New Guinea's Independence Day.
Fiji: Lautoka Sugar Festival 
The Lautoka Sugar Festival is held in the heart of Fiji's sugarcane-growing region. Celebrating the nation's agrarian roots, this festival features parades, traditional dance performances and a kaleidoscope of local cuisines. Note: The dates of this year's festival have been changed from the traditional times. Last we heard, it will be held September 30 - October 7, 2023.
Solomon Islands: Honiara Marathon
People from around the world come together with locals to run through the stunning coastal scenery and lush forests. Apart from the physical challenge, the event also reflects the Solomon Islands' emphasis on health and wellness.
Fiji: Diwali 
Fiji's Hindu community brings the sparkle of Diwali to the South Pacific. As the Festival of Lights, Diwali is a time of illuminating celebrations. Lamps and candles light up homes, while communities come together to exchange gifts and share festive meals. People of all religions enjoy the festivities — Diwali is a public and much-loved holiday in Fiji.
Solomon Islands: Lagoon Festival
The Solomon Islands' Lagoon Festival is a celebration of the local culture, especially on the water. You'll find races of traditional canoes, open water swimming. On land there's no lack of fun and cultural activities either.
Traveling to the South Pacific in September and October
Weather and Packing: The weather should be warm and inviting. Pack light, breathable clothing, sunscreen and a hat to stay comfortable under the Pacific sun. It might not quite be the wet season yet, but keep an eye on the forecast. 
Local Etiquette: Embrace the culture by respecting local customs and traditions. Learning a few basic phrases in the local languages can go a long way. 
Event Planning: Check event schedules in advance and plan your itinerary accordingly. Accommodation and transportation can fill up quickly during festivals. 
Noble Kava in the South Pacific and at Home
Drinking kava can be an important part of celebrations in the South Pacific. Take it slow, as you might need to become more familiar with new strains of kava. And have a blast.
If you're unable to travel to the South Pacific this year, you can still enjoy kava with friends. Alleviate anxiety, relax and buy kava to prepare at home. At Bula Kava House, we travel the world to find the best noble kava varieties available. Buy kava online today and enjoy the best of what the South Pacific has to offer.