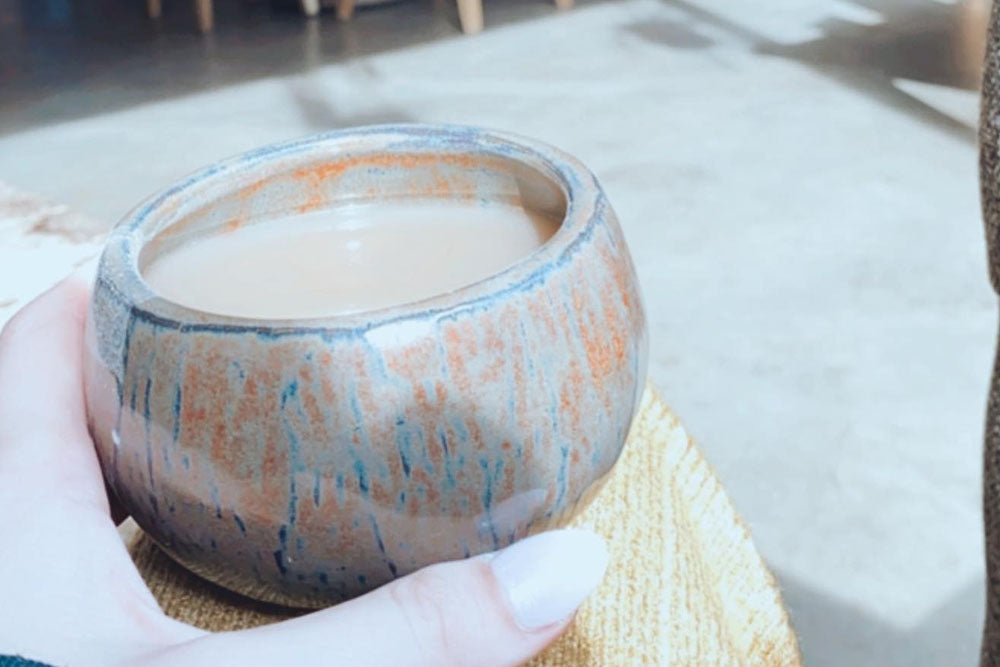 At our Portland kava bar, we love to see the familiar faces of our regular customers. If you've only enjoyed kava from the comfort of your home, you're missing out on the different experiences available to you by visiting a nakamal (the traditional name for a kava bar in Vanuatu). Whether you're a kava connoisseur or just starting your kava journey, coming out to our Portland kava bar offers something for everyone.
Let's look at a few reasons why the next time you knock back a shell of kava, it should be while sitting at our nakamal.
You Get to Drink Kava
What better reason do you have to visit a kava bar other than a chance to drink kava? Unlike at home, we do all of the work for you. Our kava experts will perfectly brew your beverage, ensuring maximum potency out of every Chug. No need to clean up after you're done, and you get to enjoy every shell the way it's traditionally served.
We've worked hard to create a comfortable and relaxing environment where our customers can safely enjoy their kava experience. Know that when you come to visit our team at Bula Kava House, you're in good hands that will do everything possible to ensure you'll keep coming back for more.
Discover New & Exciting Kavas
We all have our favorite varieties of kava. The ones we keep going back to again and again. You can fall into a comfortable groove where you only buy one type of kava from our online kava store. But variety is the spice of life, and there are many new favorites just waiting for you to discover.
By visiting a kava bar, you have the freedom to try a shell of something new without committing to buying an entire bag. If you don't know what to try, our staff will recommend something based on what you like. We're confident that you'll discover a new favorite after just one visit, putting you on the path to becoming a kava connoisseur.
Meet Other Kava Fanatics
We have a dedicated community of kava lovers at our Portland kava bar that's the foundation of our loyal customer base. Whether stopping in for a shell during lunch or looking to unwind after work, you'll always find other kava enthusiasts hanging out. If you want recommendations on new kavas to try, are interested in hearing stories about how others found their way to kava, or want to meet some like-minded individuals, hang out at a nakamal.
Becoming part of a community of regulars isn't just for those who hang out at bars. You can find a place among other kava lovers if you take the time to seek them out at a kava bar. Who knows, you may even make friendships that last a lifetime.
Have all of Your Kava Questions Answered
Do you have trouble brewing kava at home? Do you wonder what the perfect ratio is between kava powder and water? Need a few tips on how to improve the flavor of kava? Want to know a few recipes for making delicious kava drinks that everyone can enjoy? Are you curious about our testing process and want to know more about what separates good kava from the bad?
By visiting our kava bar, you can have all of these questions and more answered by our in-house kava experts. We will happily answer any questions you may have about kava, including where it's grown, how it's prepared, and what benefits it offers the body.
Buy Kava Without Having to Wait
The time between ordering kava and having it arrive at your front door can feel like an eternity. When you visit a kava bar, feel free to pick up a bag of your favorite kava. No waiting. No paying for shipping. You may even find certain small-batch varieties of kava that are only available to purchase in-store.
Enjoying kava at a nakamal offers unique benefits you don't get at home. Hopefully, we've piqued your interest enough that we will see you soon at our Portland kava bar. We say "bula" to all of your kava adventures until then.